MEDICLINICS S.A. is a family run company, of fully Spanish capital, which has established itself within the market as one of the leading companies in the design, manufacturing and marketing of hand dryers and bathroom accessories for collectivities.
With more than 48 years of experience on our shoulders, at Mediclinics we firmly and openly bet on innovation as an engine of progress and creation of value for all our clients.
We develop and manufacture very efficient, reliable and top quality products, respectful of the environment, that provide a high added value to all our customers. To achieve this, we count on highly qualified team members, in each one of the areas of our company, who work tirelessly with a single purpose: to satisfy our customers.
With a flawless and agile service based in proximity, Mediclinics provides constant support to all its customers, thanks to a experienced and knowledgeable staff prepared to solve their problems at all times.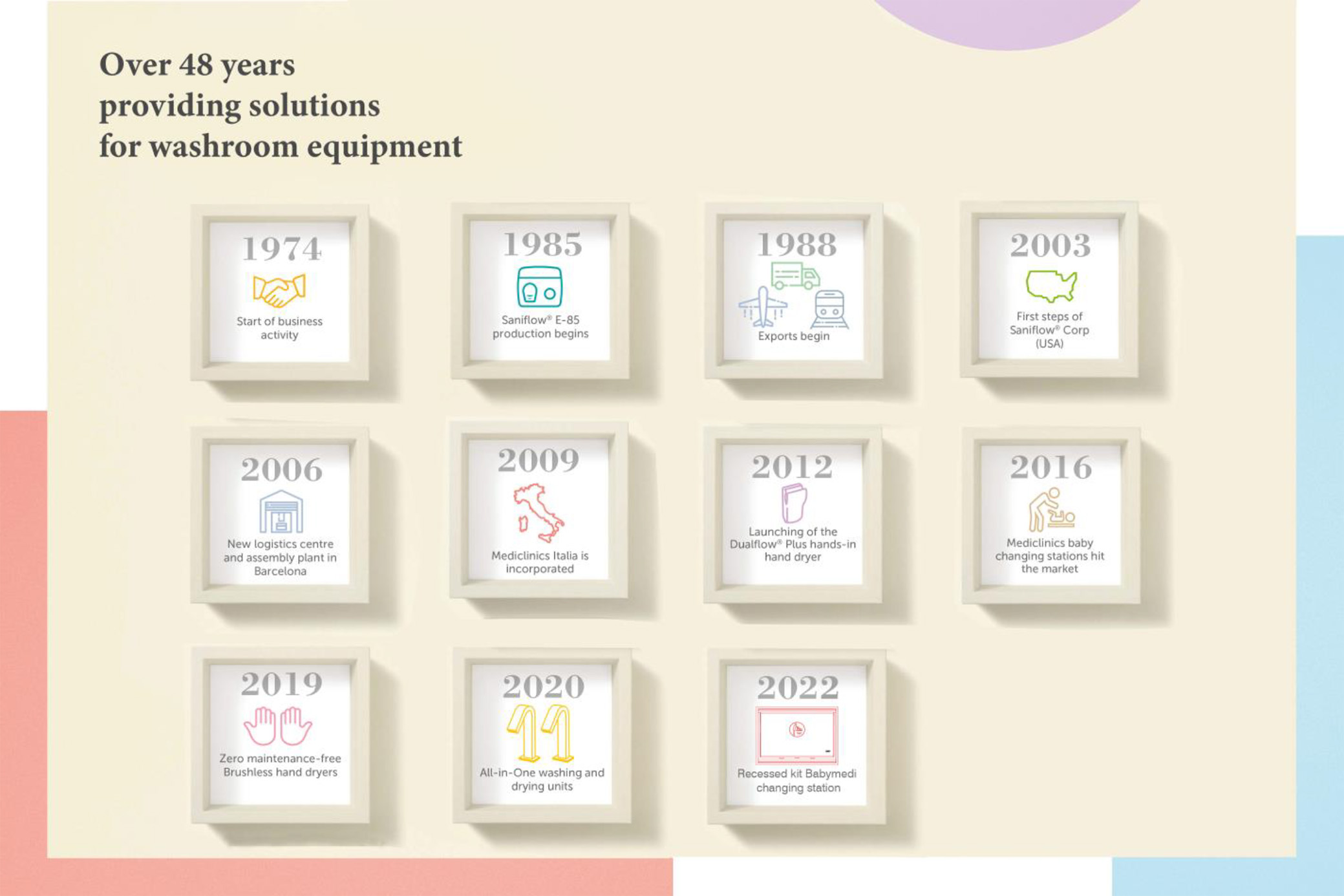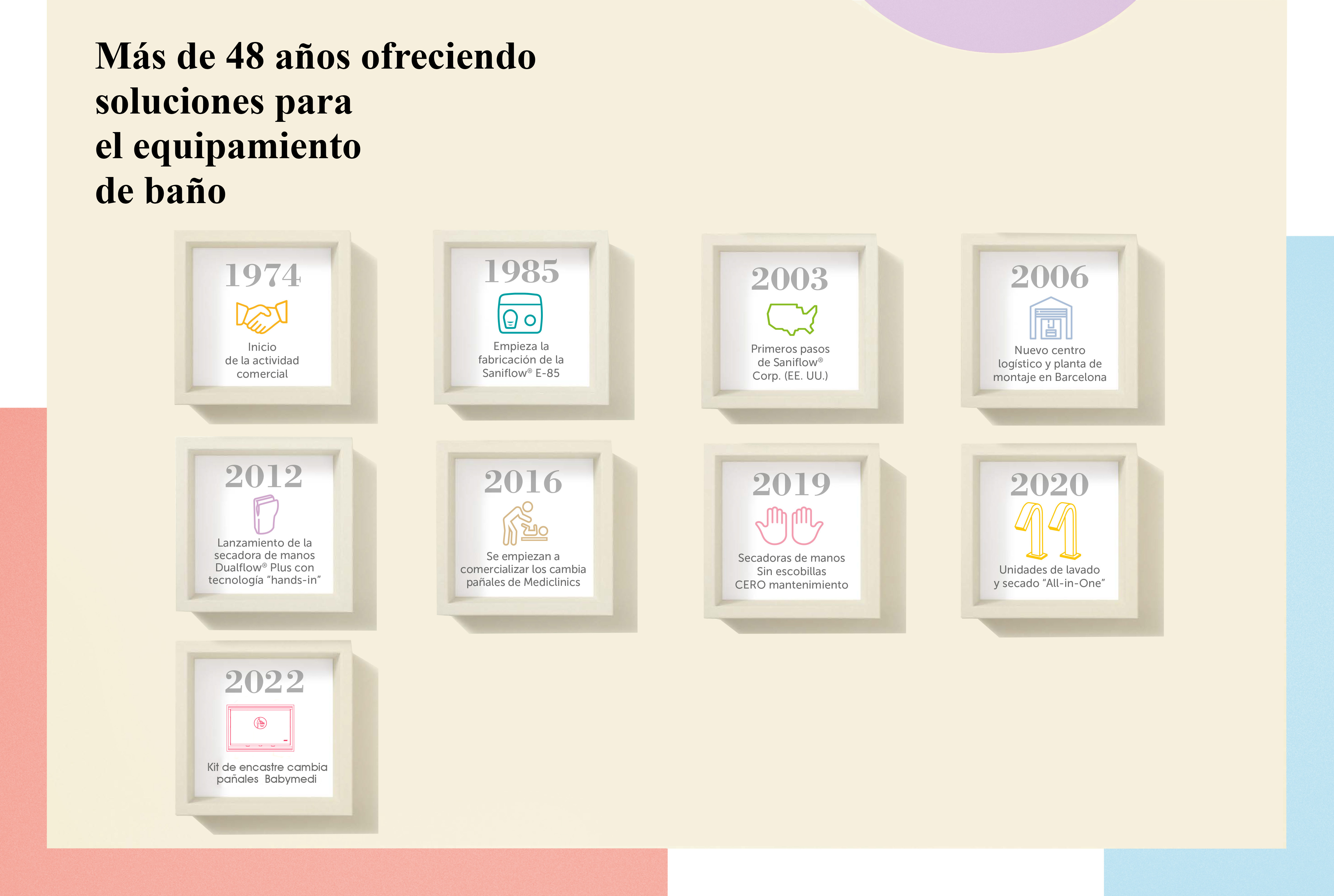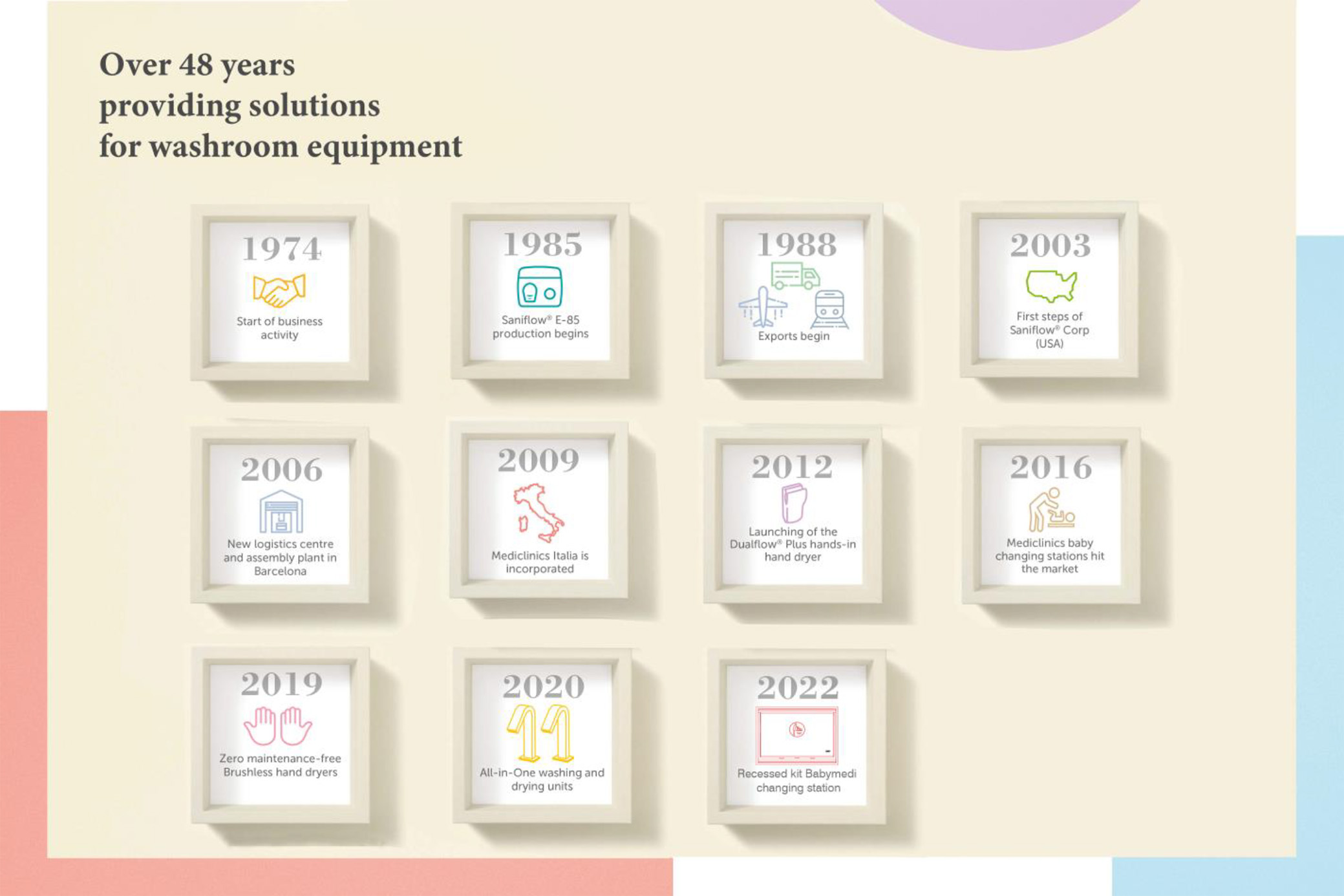 We design and develop
our own solutions
Our own team of engineers and designers, highly qualified and experienced, is responsible for the conception, design and industrialization of our products.
We have a laboratory and a computer-assisted test bench, where all our hand dryers and their main components are tested. We collaborate, in the R&D&i field, with one of the most prestigious technical universities in Spain: the Polytechnic University of Catalonia (UPC).
We have BIM objects of our main products that we make available to our customers, thus making their work easier.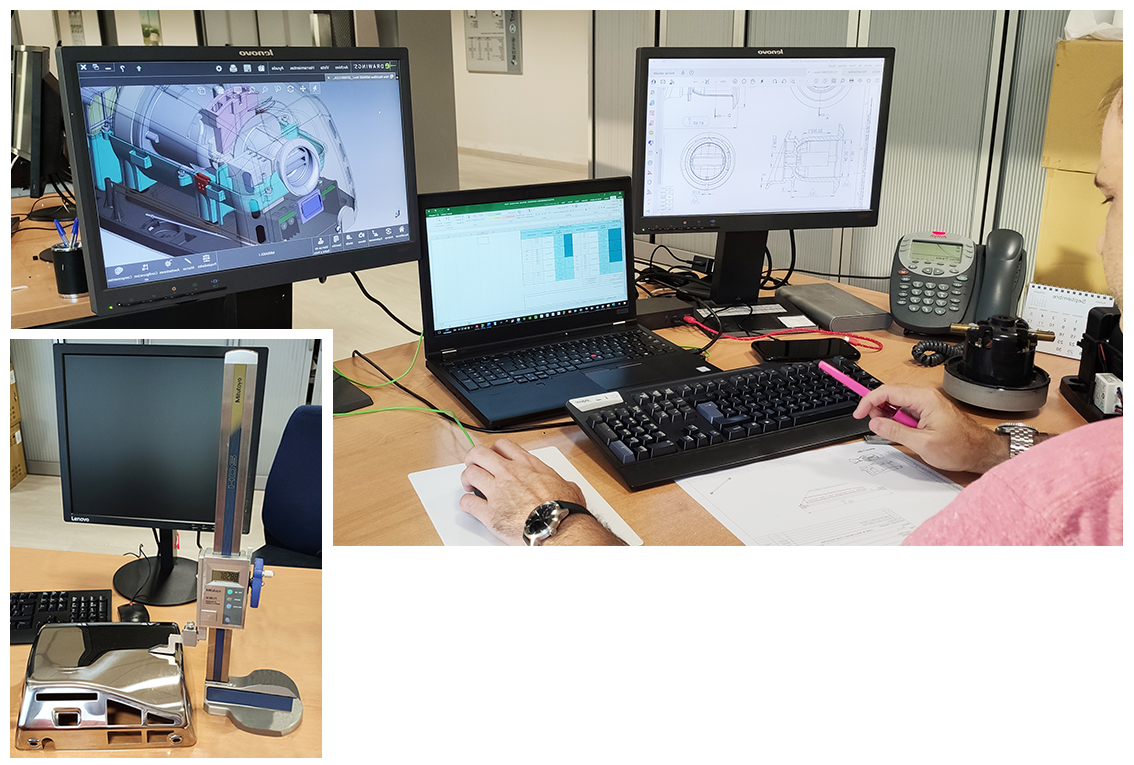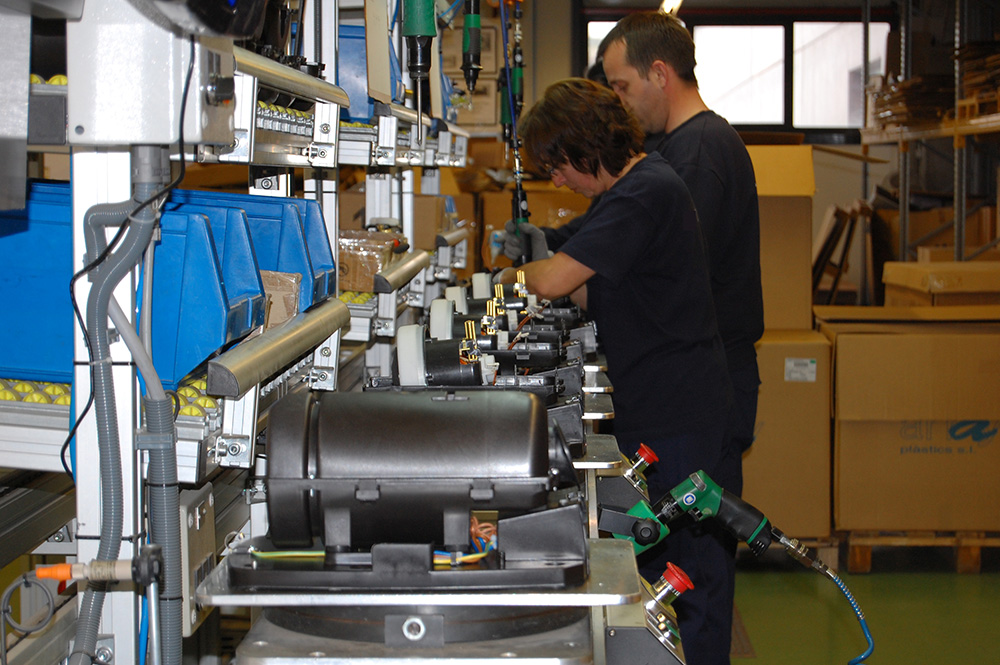 Experienced manufacturers
The flexibility and modernity of all our manufacturing lines allow us to make available to our customers a production of more than 100,000 hand dryers per year.
We have a highly qualified, skilled, trained and versatile production team that handles the assembly of our products, complying, at all times, with all our quality and safety protocols.
All our hand dryers are 100% electrically tested and our quality team is responsible for ensuring the quality, safety and reliability of all our products, following the strictest protocols set by our Quality Management System, certified according to the criteria of the International Standard ISO 9001.
Certified quality and safety
Mediclinics has a Quality Management System (QMS) certified by Bureau Veritas Spain, according to ISO 9001
All our hand dryers are also certified by prestigious laboratories (VDE, TÜV Rheinland, SGS, UL, etc.) according to the highest international safety standards.
We have a Quality Department made up of highly experienced and trained professionals, which guarantees the quality and safety of all our products.
Think globally and act locally, this is our philosophy. From our logistics and production center in Barcelona, ​​we distribute our products to more than 100 countries. Mediclinics has a distribution network throughout Spain and in most of the countries where its products are exported to.
In addition to our headquarters and our logistics center in Barcelona, ​​Mediclinics has an office in the USA (Saniflow Corporation).