Hygiene,health and savings: The consolidated trends in collective bathrooms in 2021
Last weekend, while I was sitting quietly reading Carlos Ruiz Zafón's latest novel on the sofa, I could hear, as if it were music in the background, the unequivocal bombardment of advertisements played in the middle of a film I was half-watching. Probably due to professional default, I remember at a given moment, suddenly putting down the novel on the table and beginning to observe and listen astonished to what came out of that "idiot box" ceaselessly. Something had grasped my attention so badly that I decided to divert my attention to the screen.
Disinfection, easy financing, hygiene, health, well-being, savings, security, and help were some of the words that were being repeated in each of the advertisements. After listening, a question popped in my mind: "Is it always the same? How can it be that all brands offer the same benefits regardless of the type of product or sector to which they belong? Can a pandemic, such as Covid-19, condition both the market and what companies' communication strategy to their customers?
Like a self-criticism exercise, I decided to throw these same questions towards my sector, collective bathroom equipment, and especially towards my brand: Mediclinics. To try to answer these questions, I remember spending most of the day searching the internet for "trends in collective bathrooms" and reviewing the communications we had made during the last year on our website, blog and social networks. The answer at the end of the day was: "YES".  A "yes" as big as the desire and hope we all have for this darn pandemic to be over. Hygiene, health and economy are the major trends in collective bathroom facilities during the pandemic.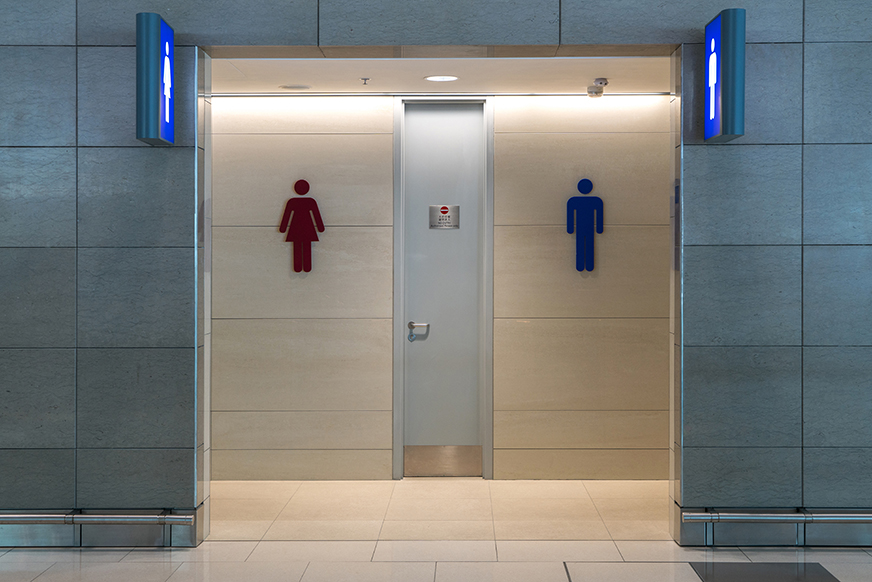 As if it were a tsunami, the brands have had to surf on the wave of new trends that the sea of the pandemic has brought with it. Because what was then and now clear is that unless you didn't get on the wave, it would, without a doubt, drag, sink you until you finally disappeared. And with that bittersweet feeling and dizziness, caused by the Covid "swell", I went to sleep.
The following day, with a clearer mind and, as a small act of inner rebellion, I decided to change my point of view from the previous day concerning the pandemic. I then realised that in Mediclinics' case, the pandemic wasn't the main focus. It was a philosophy that marked and still marks the company's guidelines since its beginning: The Customer Centric philosophy, which means putting the customer at the centre of everything. At Mediclinics, regardless of the circumstances and the times we are living, we have always made it our priority to listen to the real needs of our clients and to offer the best solutions for them. Something that was not going to change, even in times of pandemic, since our customers and users were already demanding hygiene, health and savings in the bathroom as a priority.
After having arrived to such reflection, I then realized that perhaps I would have to change the questions, and that they would have to be like:
Have we offered our clients the best solutions in collective bathroom equipment so far? Can we do more regarding the hygiene, health and savings of our potential and current customers? Automatically, as if it were a personal computer processor, I briefly reviewed some of the solutions that Mediclinics is offering to ensure people's health, hygiene and savings in times of pandemic:


Hygiene and health:
-Incorporation of Hepa Filter Media in our last generation of hand dryers and in our new All-in-One washing and drying station. Thanks to them, the air with which the hands are dried is free of impurities and also of viruses and bacteria.



-Touchless technology (non-contact), with which most of our hand dryers come into operation without the user having to touch the appliance at any time. This helps prevent the spread of diseases through cross-contamination.
- Anti-bacterial additives such as Biocote, which inhibit the growth of viruses and bacteria on the surfaces of our hand dryers and baby changing stations.
-Implementation of ION Hygienic technology in our hand dryers to clean and purify the air through the emission of negative ions (anions), thus eliminating most of the germs and particles transported by air by making it purer and healthier.
- Application of ION Hygienic technology in our Babymedi baby changing stations. We can proudly say that Mediclinics is the first manufacturer in the world to install an ionizer in their diaper changers. Thanks to the negative ions released by the ionizer and the positive ions contained in the air surrounding the microorganisms, a very potent chemical reaction is produced which inactivates all kinds of viruses and bacteria.
- The launch of new soap/hydroalcoholic gel dispensers and portable hand sanitizing stations which provide effective hand disinfection anywhere: at the office, warehouses, shopping malls, hotels, reception areas, etc.



Savings:
-Our hand dryers are energy-efficient, since they consume between 0. 6 and 4. 2 Watts  per drying cycle without losing performance and efficiency. This undoubtedly represents a great economic saving for our customers in times as difficult as these.
- In addition to hand dryers, another energy-efficient solution that we have launched is our new All-in-One washing and drying station which, besidessaving more than 73% compared to other similar solutions on the market,  will save them space, time and operating costs, maintenance and cleaning costs in the bathroom.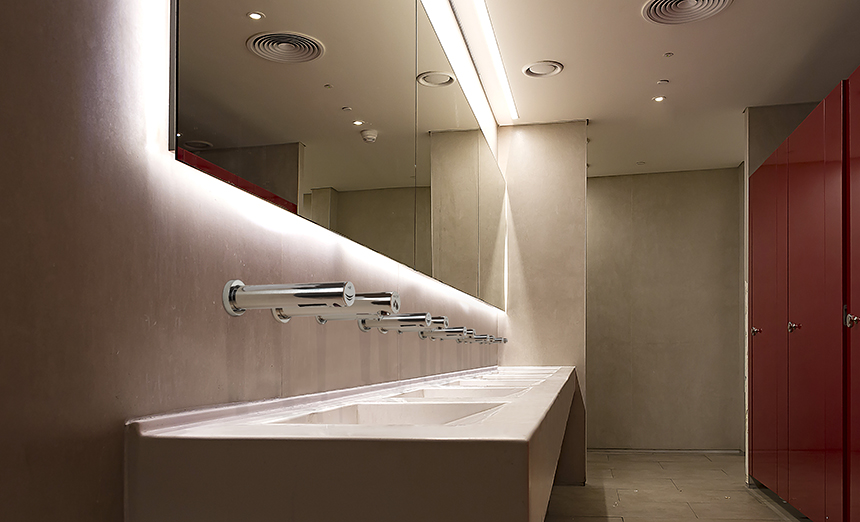 -Incorporation of new brushless motors in some of our hand dryers such as Machflow Plus and Dualflow Plus models. For this reason, they are engines with a much longer service life than a traditional brushed engine which requires much less maintenance. This saves a lot of money on maintenance, as they last longer and are much easier to maintain.
-Development of new products to install behind a mirror (Behind The mirror solutions). These systems save time, energy, soap, space and money, which benefits the designer, the contractor, the facility manager and the user.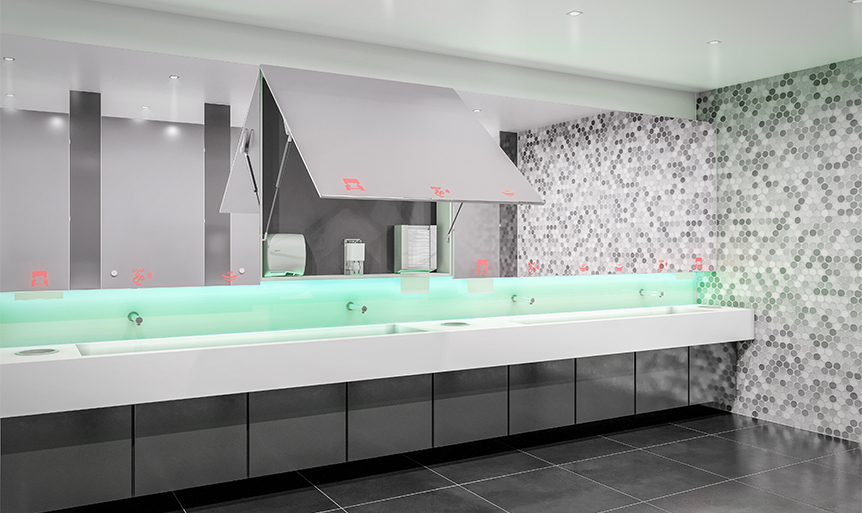 The above mentioned are just some of the most important measures and solutions that Mediclinics has implemented and enhanced during Covid's time. There are many more we could comment on. Is that enough? (that was the second question). At Mediclinics, with our desire for improvement and non-conformist spirit, we believe that we have made a great effort in this regard, but we firmly believe that it's not enough, and that there is always room for improvement, offering in the near future a better product and service to our clients. With this philosophy we continue and will continue to be, whether in times of pandemic or without it.
Enrique González
Online Marketing Manager  
Mediclinics S,A.